Massage Therapy Enhancements*
*NOT stand alone services, add-ons to 60/90/120 minute service only.
* Therapist add-on certifications and capabilities vary
At this time online booking for enhancements is not available.
When booking a massage session utilize the Notes section to specify which Enhancement(s)
Please contact us with any questions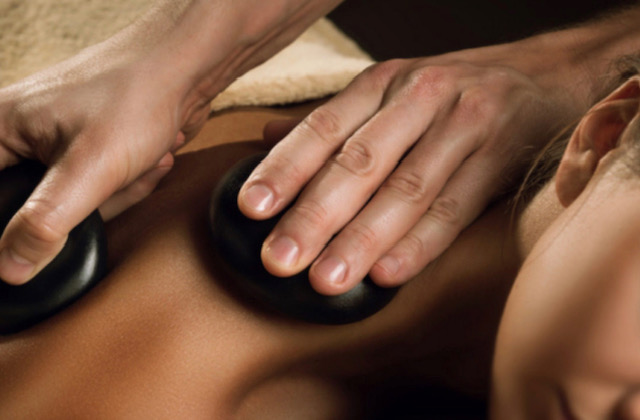 Therapeutic Cupping
The suction and negative pressure provided by cupping can loosen muscles, encourage blood flow, and sedate the nervous system. Cupping is especially helpful in breaking up local congestion and restriction due to tight muscles, increasing range of motion and decreasing inflammation.
$15.00
Hot Stone Therapy
The addition of warmed smooth rocks to massage helps relieve muscle tension and pain while gently melting away stress and anxiety. Not only does the heat feel calming and relaxing it has been known to promote healthy sleep and boost immunity.
$15.00
Aromatherapy
During an aromatherapy massage, you inhale essential oil molecules or absorb them through your skin. They are thought to promote beneficial changes in your mind and body by affecting the limbic system, a region of the brain known to influence the nervous system. Therapeutic essential oil is useful for anxiety, sore muscles, insomnia and many other conditions.
$5.00
Hot Towel Hydrotherapy
Hot towel hydrotherapy helps to increase blood flow and ease stiff, sore muscles. The sudden increase of circulation on the neck, shoulders, back and feet can also serve to promote relaxation and a feeling of well-being.
Hypervolt
Vibration therapy helps to help relieve muscle pain, stiffness and soreness, increase range of motion, circulation and blood flow. Using the HyperVolt to warm up and cool down can prime your body for a tough workout and help return oxygen to your muscles afterward which aids in recovery.