Meet your BeHive Massage Team
Heidi Henderson
Owner
MA00015431
Ashmead College
Seattle WA
2000
I firmly believe that an active, healthy lifestyle needs deliberate self care and massage. It is essential. I believe that massage helps us to BE in our own bodies, to be present and aware, to be rejuvenated, and to be healed. I specialize in clients that are athletes and active people of all levels. I can design a massage program to assist in training, injury prevention, rehabilitation and performance.
Laura Lee Phipps
Manager
MA60717877
Alexandar School of Natural Therapeutics
Tacoma, WA
2016
As a massage therapist and healer my goal for each session is to get my client feeling and performing their best and keeping them there. I use an intuitive blend of deep tissue, treatment, sports and relaxation massage to calm and heal the body. I treat the whole body as a system with Swedish, Thai and trigger point therapy, utilizing cupping and Gua Sha scrapping to aid in pain management and relaxation.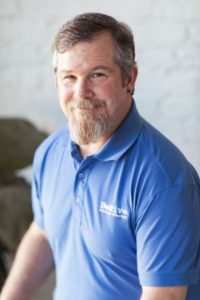 Daniel Wilson
MA60691504
Alexandar School of Natural Therapeutics
Tacoma, WA
2016
As a bodyworker, my focus is primarily therapeutic work. My goal is to alleviate pain through postural correction and balancing muscle tensions. I use a variety of methods to achieve this including basic massage, fascia work, trigger point, cupping, and intraoral work.
Morgan Currie
MA60909800
Cortiva Institute 2018
I use deep tissue and relaxation techniques to provide therapeutic treatment care in a way that is calming and comfortable. My goal is to help clients not only relax but ultimately to feel better in their everyday life and improve function.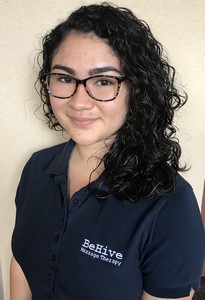 Elissa Aspuria
MA 61036606
Alexandar School of Natural Therapeutics 2019
I am truly honored to help facilitate my client's healing process through body work.I believe that massage has the power to help us in a holistic way, by working on the physical, mental and spiritual levels. I work with each person individually to customize the massage session to their needs and desired outcomes. I like combining modalities to meet the unique needs of every client, some of the techniques you will find me using include Swedish Massage, Triggerpoint, Myofascial release, and injury treatment, all wrapped up with general relaxation.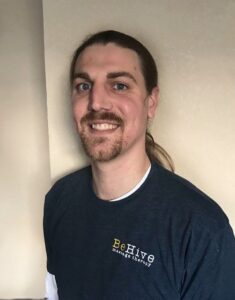 Christopher Blunt
MA 60203910
Everest College 2011
In my practice of massage my clients and I work collaboratively to resolve pain, promote healing and achieve balance, both muscularly and energetically. My therapeutic tools include Swedish, Shiatsu, acupressure, deep tissue, relaxation, reflexology, chakra alignment, Reiki, passive stretching and treatment work to name a few.
I have a deep understanding of kinesiology and the musculoskeletal system and will help you to understand the sources of your pain, so that strides toward wellness can be made in and out of the massage room. My goal is for you to feel good and perform most efficiently in your daily life.